You know the situation: Your work morning starts out strong, you've already finished one project but then mid-morning hunger starts to creep in. You get a snack. Then you check your email. Next, you check social media. Before you know it, its noon and time has been wasted!
Learning how to have productive habits and keep them up for the entire workday is an art form. Of course, moving from sitting to standing can be your biggest productivity booster. But there are other productive habits to have that keep your workday flowing.
Productive practices like limiting email replies to one minute, and even eating healthy foods throughout the work week can have major effects on how much work you get done in one day. You can even have a routine wardrobe and wear the same thing on a daily bases, although if you choose to do this we recommend buying multiples of the same shirt—no one wants to be the smelly guy, no matter how productive he is.
For more tips on how to keep up productivity during the day, check out this infographic from Entrepreneur: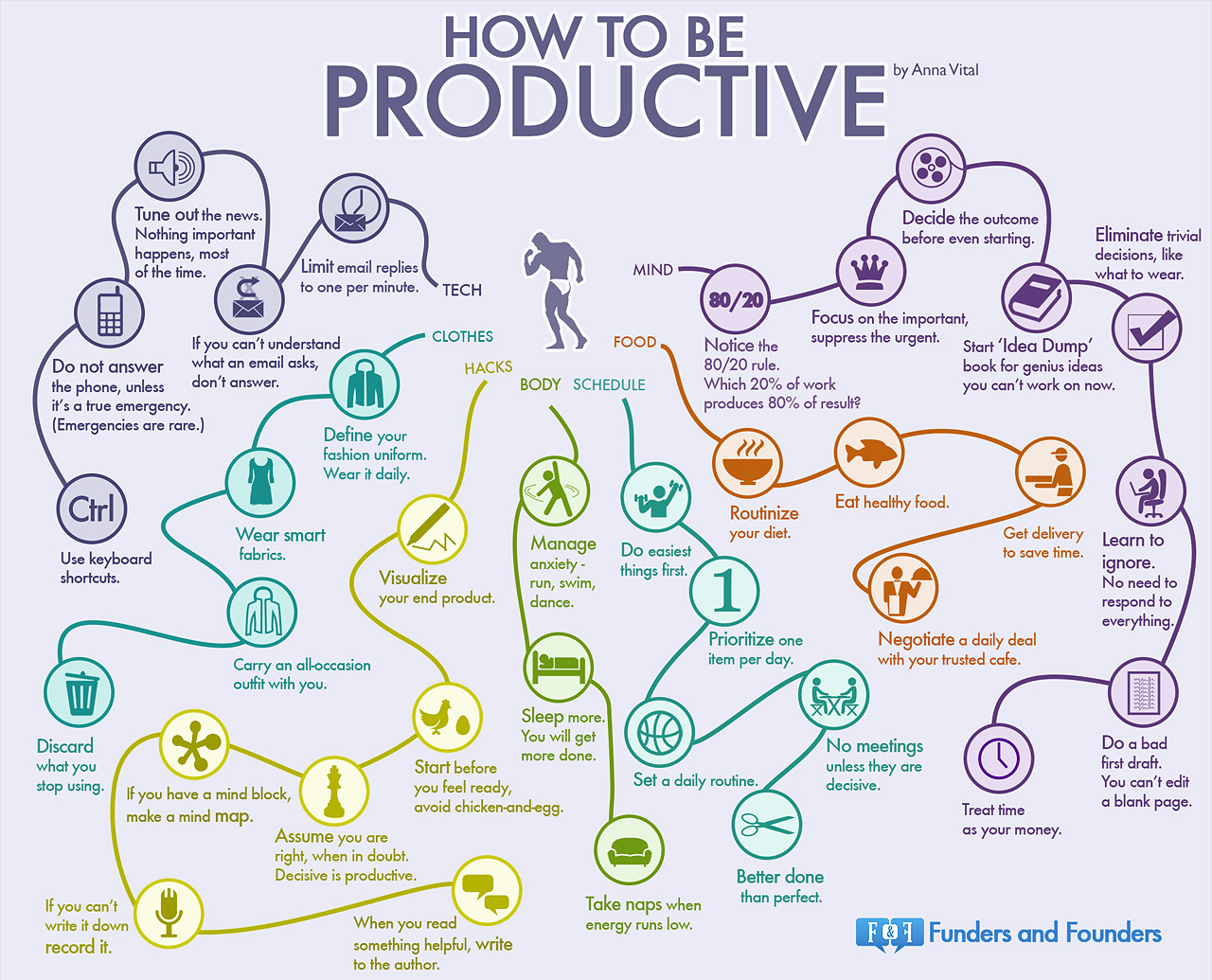 See the original article from Entrepreneur, here.